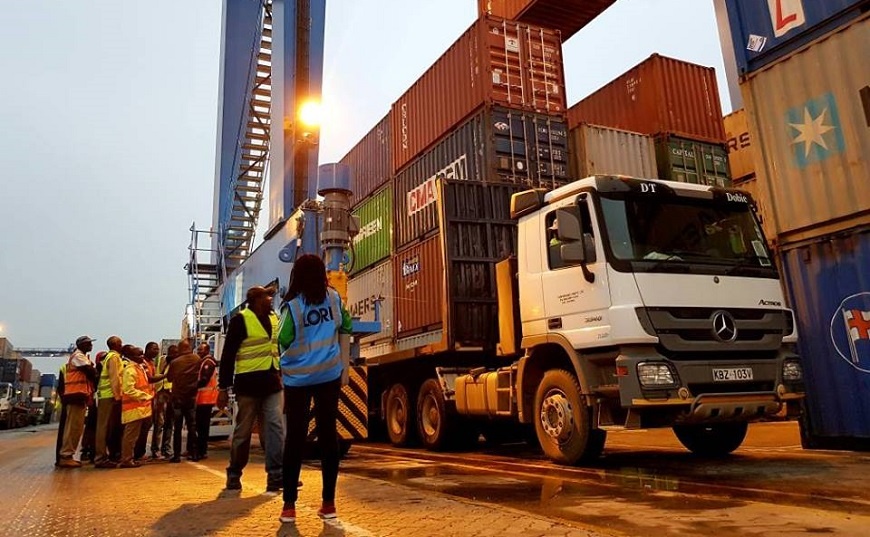 10 Best Practices for Logistics Drivers
Hello there,
Welcome to another edition of Logistics Monday.
When a logistics driver shows up for delivery, the company he works for is on display. The way he interacts with the customer and everyone else involved in the transaction says a lot about the company that owns the truck.
Unfortunately, many drivers don't realize this. They feel like they're just decent folks going about their jobs, but they don't always realize how their actions are perceived by others. That attitude can be particularly damaging to customer relations and even a business's reputation.
As a logistics manager, it's your job to make sure your team realizes that every time one of your drivers shows up at an appointment, he is representing your business. Here are ten best practices for your logistics drivers:
Be Prepared for Your Delivery
To be prepared for your delivery, you need to know where you are delivering your vehicle and how you will get there. It is important to map out your route ahead of time so that you know exactly where you are going. You should always leave extra time in case there is traffic or if something else comes up that could cause problems with your delivery times.
You should also have all of the necessary paperwork ready before you go on your trip. This includes any bills of lading, vehicle inspection reports, or other documents that may be required by law to deliver goods from one place to another.
You need to take care of yourself when completing deliveries, but don't forget about others! Look out for pedestrians, be aware of your surroundings and follow all safety regulations set by the customer's facility or your company. If you are using a forklift or other equipment, make sure that you have received proper training on how to use it safely and that it is in good working order before you start driving around with it loaded up with goods.
Communication is key! Drivers must always keep their company informed of their status, including where they are, where they will be and when they will arrive. This goes beyond just informing dispatch; it also means communicating with your team internally, as well as external partners such as carriers or shippers. Additionally, drivers should always be proactive in letting their companies know if they experience any delays or setbacks that could impact service levels or delivery times.
As a driver, you must take responsibility for making sure you get where you need to be on time, so plan accordingly and give yourself extra time to make sure you can meet your delivery expectations. Knowing what load you have so that you can plan your day is important. Drivers must constantly review schedules to check.
Create an airtight schedule
The most important thing to remember is that as a driver, you are a part of the much bigger logistics picture. Your job is to deliver that picture on time, safely, and efficiently. To do that successfully, you need a solid schedule.
When it comes to driving, efficiency might be the most important factor in keeping your delivery on time. Maintain an appropriate speed for the road conditions and ensure you're not taking more time than needed for things like loading/unloading cargo or making stops along the way.
If you're responsible for loading/unloading cargo during your delivery, make sure it's done with care and caution. Ensure that all packages are secured with proper padding and straps so they won't move around during travel and cause damage or delays due to loss of inventory.
Some companies will offer a break every 2 hours, but this is not always the case. It is important to take regular breaks when driving long distances, especially during the night when you may feel tired or drowsy. Make sure you take your full legal break entitlement.
Using a mobile phone while driving can increase the risk of an accident , so always keep your phone out of reach when you are on the road!
What TGL Offers
TGL is a world-class logistics company that can help you with all your logistic needs. Our services are second to none and will surely leave you satisfied. We have the best drivers, who know what they are doing and are always available to help our customers. Another thing that makes us stand out from the rest is our Ro-Ro, barges, and container trucks which can carry any amount of goods.
We are proud of our professional drivers and their vast experience because they have already transported tons of various goods for many years. They will help you to organize your cargo delivery. Our staff will assist you with the paperwork and help you to get the best terms of transport.
Our clients always get high-quality services at reasonable prices. The personal approach to every client is what makes us special!
Get in touch with our Experts to discuss your Logistics requirements.
Email: info@tgl.ng
We are sorry that this post was not useful for you!
Let us improve this post!
Tell us how we can improve this post?