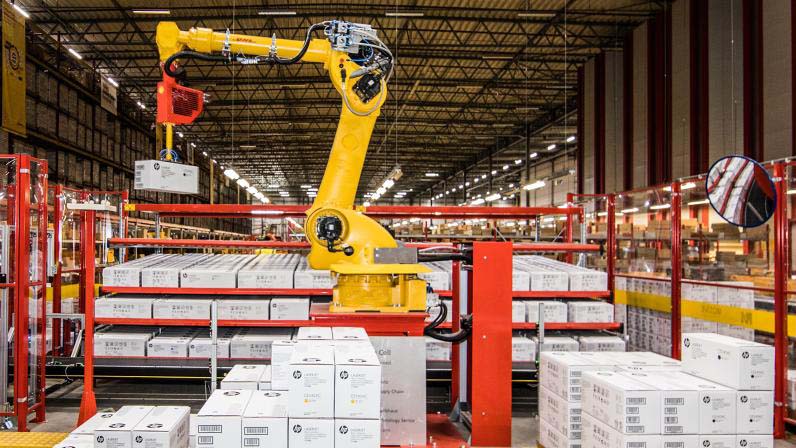 Logistics Automation: What You Need to Know
Automation has become an essential part of the modern business world. Whether it is a small-scale or large-scale business, none of it can run without automation. Automation helps businesses reduce manual errors and helps them succeed in their respective fields, a major impact in the logistics industry.
Recent Trends in Logistics Automation
According to a publication in The Guardian Tafiyah, a new product developed by Truck Transit Park Limited, was launched to make port-to-port cargo transfers simpler.
Jama Onwubuariri, Managing Director of TTP Ltd, announced the move in Lagos, stating that the company will improve cargo clearance and increase port efficiency through better coordination with seaport terminal operators.
According to him, "We are hoping to move from a system where you need to show your ticket to someone at the port gate who will direct you to where you need to punch it or where you need to physically come off your truck and punch in your ticket code to be able to gain access to using the equivalent of e-tags for access into the port and the truck parks without any manual procedure." This is the research we are currently working on."(The Guardian)
Logistics management is all about moving products from one place to another, either within or outside of a country. It involves all aspects of transporting goods efficiently and cost-effectively. Automation helps reduce the number of manual tasks in logistics management, resulting in greater efficiency and better performance. Here are seven ways automation is shaping the future of logistics:
Achieving Peak Efficiency
The most obvious reason for automating logistics processes is efficiency. Automation is designed to cut down on human error by eliminating redundant tasks from your employees' daily routines. You probably don't want drivers reading maps when they could be driving or warehouse workers manually counting inventory when an automated system could do it faster and more accurately.
Warehouse Management
For all types of businesses, warehouse management is very important so that they can fulfill the requirements of their customers quickly and as per their requirements. If a company's warehouse is not managed properly, then there are high chances that it might face losses due to damaged goods, late delivery issues, etc. But by implementing a WMS system in their warehouse, businesses can gain many benefits.
Efficient Allocation of Resources
Companies can use several tools to efficiently manage resources and ensure that there is no waste of resources. For instance, you can use the Route Optimization Software to manage traffic and utilize the best travel options to cut down on unnecessary fuel usage and increase your productivity.
Improved Accuracy
With the help of automation in logistics, you can keep track of every activity throughout your supply chain process to ensure that products are reaching their destination on time and at the right place. This way, you can create a positive image for your company with your customers by providing quality services.
Increased Productivity
As mentioned earlier, automation helps in streamlining the processes involved in logistics and reduces human intervention as much as possible, thereby saving a lot of time. This helps increase productivity by allowing employees to focus on core competencies while automatically managing workflow.
Improved Distribution
For distribution, automation helps reduce the cost by decreasing errors and increasing accuracy. It also helps in tracking the delivery of goods at every stage until they reach their final destination. This helps in providing a detailed report about the location of delivery and the time taken for that.
Pricing
Automation has proven beneficial for business pricing, as it provides more accurate pricing than manual labor. It also reduces the time required to calculate prices by comparing them with those of other competitors.
What TGL Offers
TGL is a logistics company that offers high-quality and affordable services to companies across the globe. Our value lies in our flexibility to provide clients with cost-effective solutions to meet their specific needs as a logistics company. At TGL, we recognize that each client has different needs and so our experts are always standing by to help you every step of the way. We handle our client's freight with total transparency. By offering value-added services at affordable prices, we help them to reduce their costs and improve their profit margins.
Get in touch with our experts to discuss your logistics requirements
Email: info@tgl.ng
We are sorry that this post was not useful for you!
Let us improve this post!
Tell us how we can improve this post?