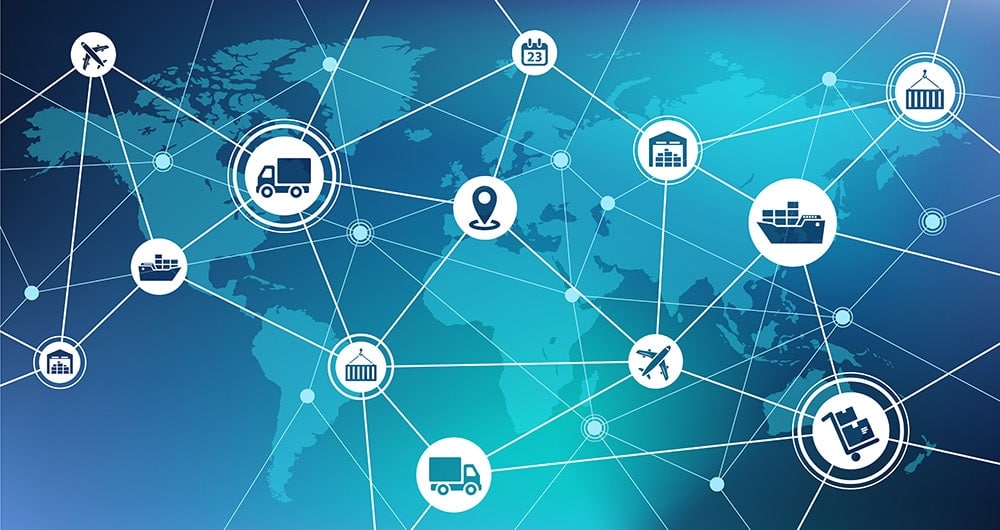 Information Technology In Logistics: The Digital Transformation Of Supply Chain Management
Digitization Of Supply Chain Management
Digitalization of supply chain management is one of the most important trends in the last decade. A lot of companies are investing in digital transformation, which is a key part of their business strategy. Supply chain management is a complex process that involves many different stakeholders and processes across various industries. It involves all aspects of production, distribution, procurement, sales, and delivery as well as financial activities.
The digitization of supply chain management can be divided into three categories:
1) Digitalization in production – this refers to the process of using technology to improve efficiency and reduce costs. This can be done by using sensors and other devices such as drones or robots in order to increase productivity and reduce inventory levels.
2) Digitalization in logistics – this refers to the use of technology to streamline operations for example by tracking packages from point A to point B or by automating payments between suppliers and customers which reduces errors and makes it easier for them to work with each other.
3) Digitalization in finance – this refers to the use of technology for better reporting, better decision making, and faster payments which allows for more accurate forecasting and helps businesses make better decisions about their future plans for growth.
Why Is Digital Transformation In Supply Chain Relevant?
Digital transformation is a game-changing phenomenon in the supply chain area. The emergence of new technologies and their increasing use in the field have led to a dramatic change in the way businesses operate.
Digital transformation has been driving change in supply chain management for many years now, but it has recently gained momentum with increased investments from governments and businesses globally. This is because it offers cost-effective solutions for optimizing business processes and operations, as well as generating more value for customers. In addition, it helps companies become more efficient and competitive.
The main goals of this process are to make supply chains more efficient by reducing costs and improving service levels while also helping companies become more profitable by improving customer experience and boosting brand loyalty.
The Future Of Supply Chain Management
Digital transformation is the biggest change in supply chain management since the industrial revolution. In fact, it has been predicted that by 2027, more than 75% of all brands will be using digital technology to improve their supply chain operations.
The future of supply chain management is going to be about digitization. Digitization will transform how goods are ordered and delivered, how goods are stored and tracked, how people are hired and paid, and how information is shared throughout the entire process. As people become more connected through technology like smartphones and tablets, they will rely less on paper documents and more on digital records that exist electronically. This means inventory levels in warehouses can be managed digitally from anywhere through handheld devices like tablets or smartphones rather than having people manually enter inventory data into computers at various points along the supply chain.
What TGL Offers
TGL is a logistics company that offers high-quality and affordable services to companies across the globe. We can handle your freight with total transparency, offering value-added services at affordable prices to help you reduce your costs and improve your profit margins. The reason we're able to offer such effective solutions is that we're flexible enough to provide unique solutions for each client's specific needs. We recognize that every client has different needs, so we're always standing by to help you each step of the way. We handle your freight with total transparency, letting you know where your shipments are at all times. We work hard from the moment you call until your freight arrives at its destination, ensuring that our customers' needs are handled with professionalism, expertise, and efficiency. We work with you to make sure that you have someone on hand to answer questions every step of the way, offering advice on how best to maximize profits and keep expenditures as low as possible.
We are sorry that this post was not useful for you!
Let us improve this post!
Tell us how we can improve this post?